A CULTURAL SEASON FOR BIODIVERSITY

VIVANT, a Cultural Season for Biodiversity, is an exceptional cultural event that takes place until January 2021 throughout France on the occasion of the 2020 IUCN World Conservation Congress, postponed from January 7th to 15th 2021 (as initially planned from June 11th to 19th), to mobilize, through art, opinion and the public sphere on biodiversity issues. VIVANT is also in the perspective of the 15th Conference of the Parties (COP) to the Convention for Biological Diversity (China, date of postponement not specified to date), to mobilize opinion and the public sphere on biodiversity issues. .
This year, more than ever, in the context of the Covid-19 pandemic, it is high time to rethink a new culture of nature.
#VIVANT2020

FOR A SENSITIVE APPROACH TO BIODIVERSITY



In 2020, more than ever, culture is taking over the political agenda of ecological transition. Hundreds of artists, cultural actors and nature conservation come together to defend a sensitive approach to biodiversity and living things.
The unprecedented context of the massive erosion of biodiversity poses new challenges of perception, representation and understanding of the environment and calls for a global reaction, on the part of public authorities and civil society to reverse the decline of the diversity of biodiversity.
Artists have a role to play in supporting this necessary and urgent collective mobilization, in renewing representations and integrating biodiversity into our common culture. How to make palpable what disappears or which has already disappeared? How to bear witness to the complex phenomenon of the collapse of the living? How to propose solutions, not technical but which accompany changes in behavior? How to encourage people to commit themselves to preserving biodiversity, by arousing emotion and wonder rather than guilt and fear? Cultural approaches have the power to share a sensitive experience of ecological questions and thus contribute to a deep awareness, the only real driving force for action on an individual and collective scale.
A NEW STEP AFTER THE PARIS AGREEMENT


After the Paris Agreements, the IUCN World Conservation Congress constitutes a decisive new step to accelerate French public policies and raise public awareness in favor of the preservation of nature and biodiversity.
Organized for the first time in France, in Marseille, initially scheduled from June 11th to 19th 2020 and postponed from January 7th to 15th 2021, the IUCN World Conservation Congress is part of the general context of the sixth extinction of mass that threatens the diversity of living things, affecting both species and ecosystems. In France today, 18% of the species, or almost one in five, are already considered extinct or threatened.
CONNECTING THE LIVING FORCES
FOR A NEW CULTURE OF NATURE


VIVANT wants to promote a new culture of nature, by bringing together under one banner, on the occasion of the IUCN World Conservation Congress 2020, a multiplicity of actors, artists, places (nature reserves, paths interpretation, natural parks, museums, art centers, associations, institutions) in order to offer a cultural journey of national scope, made up of meetings, performances, exhibitions, projections, participative workshops and artistic experiments. VIVANT defends an inspiring and creative approach to the necessary protection of biodiversity, while reaffirming the central place of culture in the ecological transition.
VIVANT aims to link cultural diversity and natural diversity of actors and territories: in France there are 53 regional natural parks distributed throughout the territory of mainland France and overseas, 349 classified natural reserves, national botanical conservatories, several millions of hectares of public forests, major sites and organizations mobilized for the protection of spaces; there are as many actors of culture and heritage, committed to bring these territories to life!
  THE CHALLENGES OF VIVANT


– Place culture on the political agenda of ecological transition;
– Bring out a new culture of the preservation of living things;
– Encourage reconnection to nature, citizen mobilization and the participation of the general public by an innovative approach based on sensitivity, emotion and imagination;
– Undertake concrete actions to promote awareness of nature protection, encourage learning and the participation of young people;
– Foster synergy between cultural players and those involved in nature conservation.
IN THE PROGRAM


1. A NATIONAL CULTURAL AGENDA 


Cultural initiatives for biodiversity all over France from March 2020 to January 2021
Monumental works, immersive experiences, workshops, meetings, festivals, research residences, a variety of events, places, actors on the VIVANT agenda, for all audiences, and which will take place everywhere in France:
Monographs of committed artists and thematic exhibitions on the challenges of life; reference cultural institutions which now place nature and the living at the heart of their projects, but also environmental institutions and territories, new spearheads of a cultural approach to ecology; the emergence of new places and new models, hybrid and transdisciplinary; unprecedented collaborations between art and science that renew environmental research; new educational initiatives and real demonstrators to learn to do otherwise.
2. HIGHLIGHTS IN MARSEILLE


A VIVANT program in Marseille will help orchestrate a cultural dynamic, through three key moments, around biodiversity issues, during the IUCN 2020 World Conservation Congress, initially planned from June 11th to 19th, and rescheduled form January 7th to 15th 2021.
AN EXHIBITION VIVANT IN GENERATION NATURE SPACES 
From January 7th to 15th –  Parc Chanot, Marseille
A JOURNEY OF CULTURAL VISITS THROUGH MARSEILLE 
ON BREAK
PROFESSIONAL CULTURE AND BIODIVERSITY WORKSHOPS
January 12th to 13th 2021 – MuCEM – on invitation
3. COAL PRIZE 2020 AND STUDENT PRIZE COAL – CULTURE & DIVERSITY


A special edition of the COAL Prize on the theme of biodiversity and the Student Prize COAL – Culture & Diversity
In 2020, for its eleventh edition, the COAL Prize is devoted to the theme of biodiversity and launches a call for projects with artists from around the world to meet the challenges of biodiversity conservation. Presented and presented at the IUCN 2020 World Conservation Congress in Marseille, the COAL Prize will contribute to this decisive step to accelerate French and international public policies and raise awareness among citizens in favor of biodiversity conservation. The COAL Prize 2020, which was originally to be awarded at the French Pavilion during the IUCN World Conservation Congress in June 2020, has been awarded to the artist Paul Duncombe. Honorary time is scheduled for January 2021.
A new Prize for art school students: The Culture & Diversity Foundation and COAL are launching a Prize for ecology specifically dedicated to students of Schools in the artistic and cultural field in order to encourage the participation of young people and promote responses worn by young artists to current ecological issues. The winner will be received in residence in one of France's Nature Reserves as part of a partnership. The Student Prize COAL – Culture & Diversity has been awarded to Erwan Tarlet, Maria-Jesus Penjean Puig, Marin Garnier, Tia Balacey and Giuseppe Germini from the National Center for Circus Arts.
4. LES MURS D'AUDUBON
LARGE CITIZEN ARTISTIC MOVEMENT



Les Murs d'Audubon, vast artistic and collective movement in public space consisting of painting frescoes representing birds threatened by climate change – Paused
Initiated in Harlem, United States, the Audubon Mural Project, is an art project in public space consisting in painting, on the city walls, frescoes depicting birds threatened by climate change. It is inspired by illustrations of the birds of North America produced by the Franco-American naturalist painter Jean-Jacques Audubon in the 19th century. Born of a collaboration between the National Audubon Society and the Gitler & _____ Gallery, the project quickly caught the attention of the public and the press and spread throughout New York and many other American cities.
Continuing the movement that appeared in the United States, COAL is carrying the Audubon Mural Project in France: Les Murs d'Audubon, which are deployed throughout France in a multitude of places: parks and nature reserves, cities, institutions, associations and cultural places – including the Natural Reserves of France, the International Biennial of Contemporary Art in Anglet, the Pays Portes de Gascogne, Marseille – in order to bring out a great citizen mobilization, creative and committed to deal with the erosion of biodiversity caused by climate change.
COAL AND ITS PARTNERS

Born under the leadership of the Ministry of Ecological and Inclusive Transition and COAL, VIVANT is supported by numerous institutional partners: the Ministry of Culture, the European Union via the European cooperation program ACT (Art Climate Transition), the French committee of the IUCN, the French Office for Biodiversity, the Natural Reserves of France, the Regional Natural Parks of France, the Calanques National Park, the South Region, the Loire-Atlantique department, the City of Marseille, the François Sommer Foundation, the Hunting and Nature Museum, MGEN, the Culture & Diversity Foundation, the National Audubon Society, and WWF.
The COAL association, first on the mark in France to link art and ecology, was founded in 2008 by a group of French professionals working in the fields of contemporary art, sustainable development and research in order to promote the emergence of a culture of ecology.
COAL awards an annual Art and Environment Prize, curates contemporary art exhibitions and organizes cultural events on environmental issues (UNESCO, La Villette, la Gaîté lyrique, FIAC, Domaine de Chamarande, Berges de Seine, Grand Paris Express, Parc Régional du Haut Jura…).
COAL was also the initiator of ArtCOP21. This cultural agenda of the COP21 joined more than 600 cultural events and contributed to making art and culture an active part of COP21 in 2015, and has inspired the creation of the VIVANT cultural season.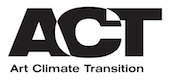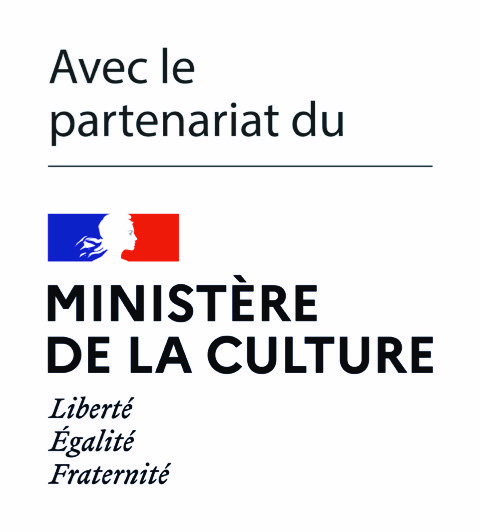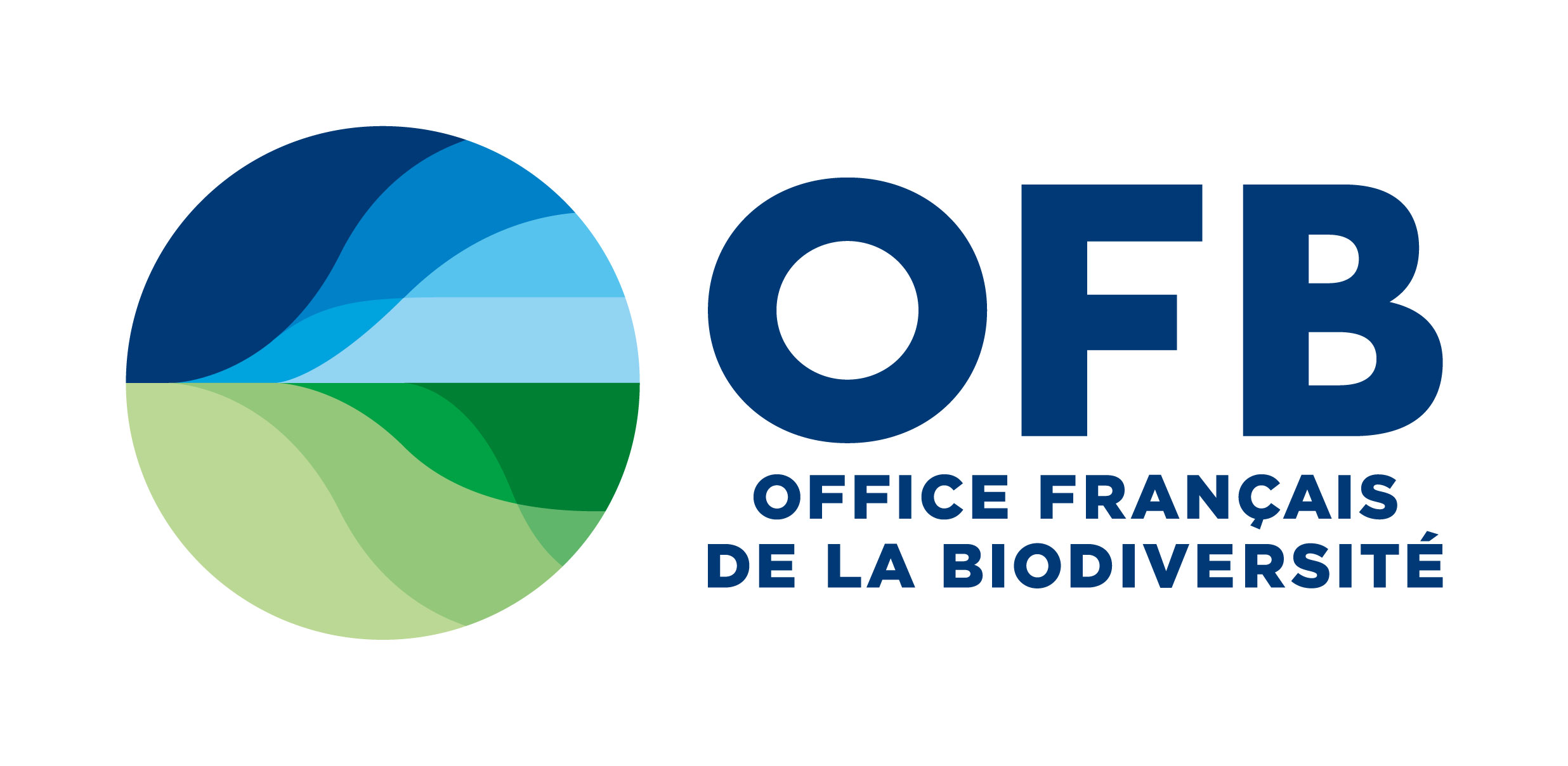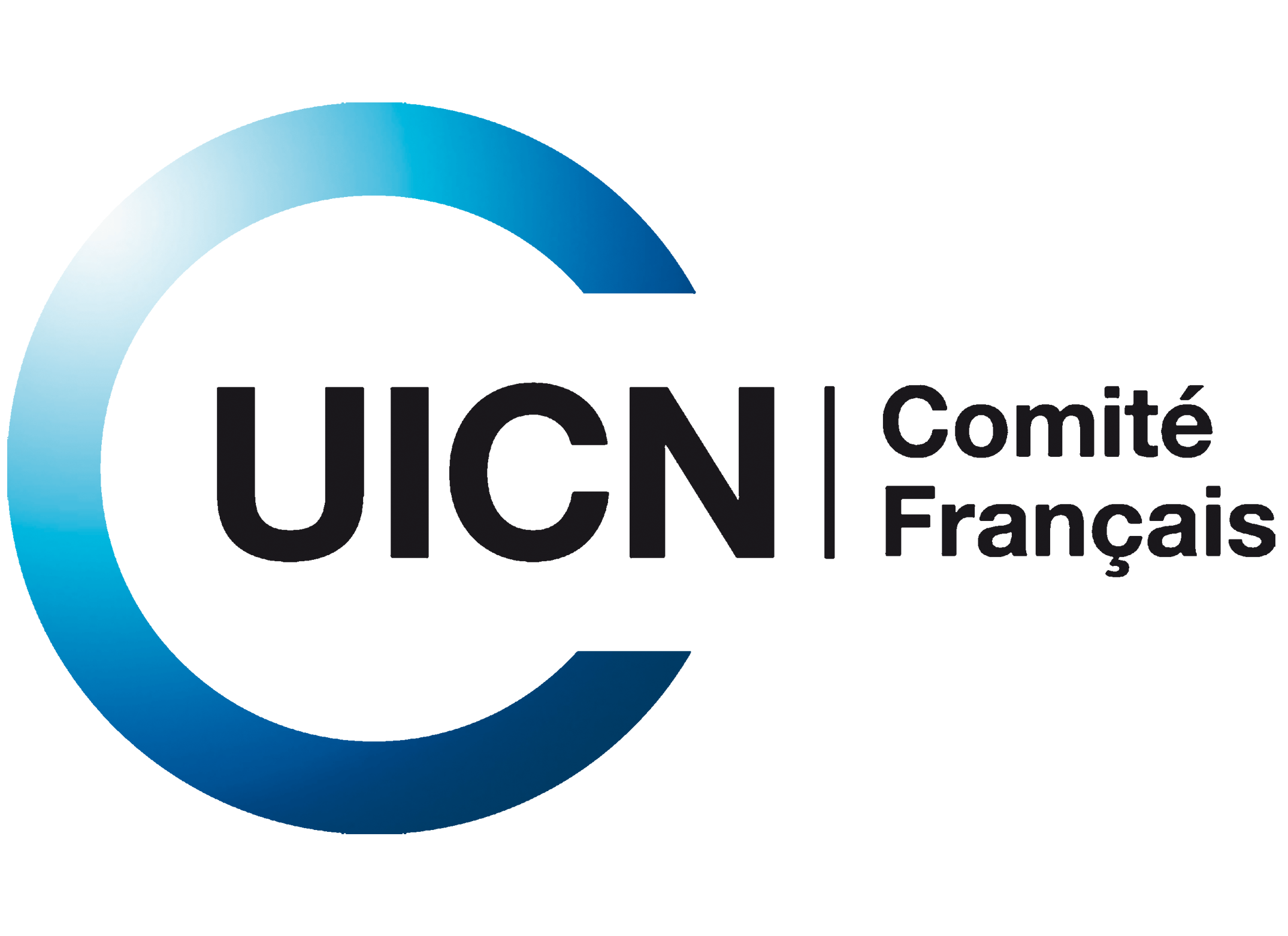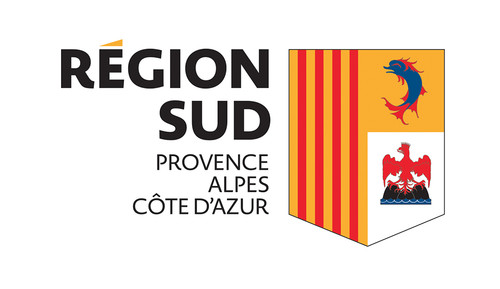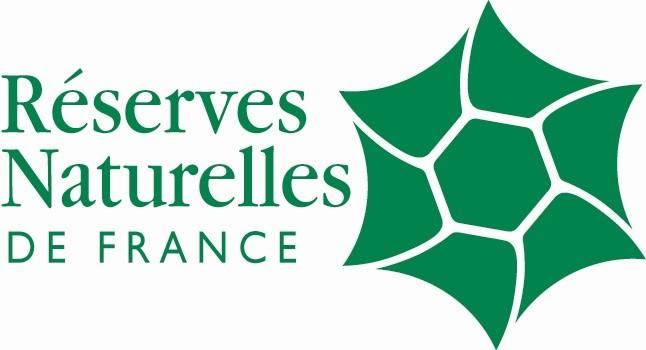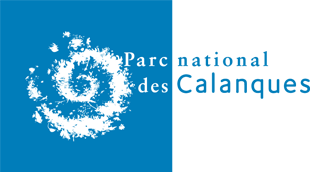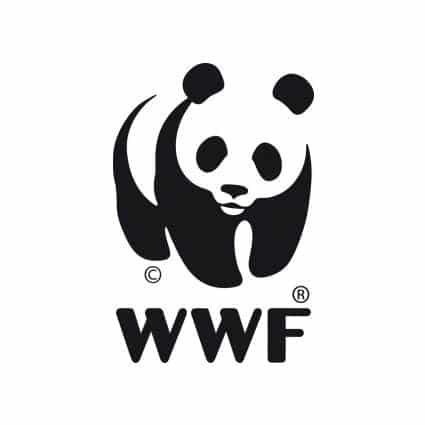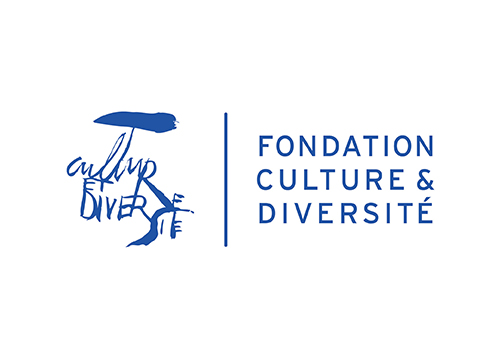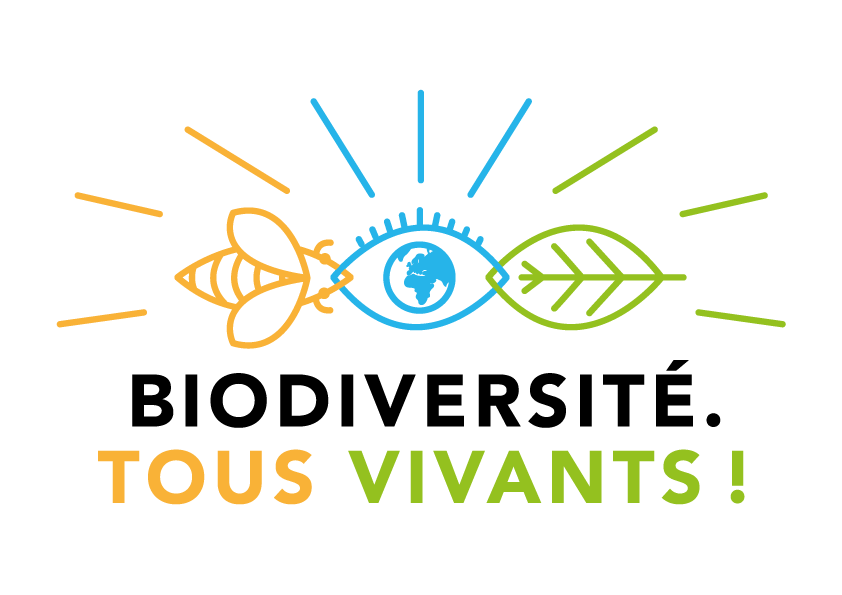 THE STEERING COMMITTEE

VIVANT is followed by a steering committee composed of:
Nadia Vargas, Project manager National Strategy for biodiversity at the Ministry of Ecological and Solidarity Transition
Olivier Lerude, Senior official of the Sustainable Development, deputy of the Ministry of Culture
Anne Pellier, National coordinator for the 2020 IUCN World Conservation Congress
Marguerite Culot-Horth, Project manager of Mobilization 2020 for Biodiversity of the French Office of Biodiversity 
Charlotte Meunier, Vice-President of the Natural Reserves of France
Jacques-Olivier Barthes, Head of Communication at the WWF
Francis Talin, Manager at the department of education, culture and social development at the Parc national des Calanques
Sarah M'Bodji, Cultural advisor of the city of Marseille
Anne de Malleray, Head of collection of the Billebaude journal, associated with the Fondation François Sommer and Glénat editions
PRESS

Consult our press kit VIVANT
PRESS CONTACT
THE DESK
Ingrid Cadoret | Culture Manager
M: 06 88 89 17 72

ingrid@agencethedesk.com

56 rue Saint-Lazare | 75009 Paris France
CONTACT

Joan Pronnier
Project manager – VIVANT Season
Image credits of home page (from top to down and left to right)  :
Zhao Renhui, Christmas Island Naturally, 2016 © Zhao Renhui

Elsa Guillaume, Anthropocosmos microphage détails, 2015 © Elsa Guillaume
Zhao Renhui, Expedition #37, 2008 © Institute of Critical Zoologists

Lucy + Jorge Orta, Fabulae Naturae, 2015 © Studio Orta


Nicolas Floc'h, Plongée d'exploration de récifs artificiels lors de Tara Pacic, 2017 © Nicolas Floc'h
Williamson's Sapsucker mural © Mike Fernandez/Audubon
Luce Moreau, Les Palais © Luce Moreau
© Médiathèque Lafarge / Charles Plumey Faye
Nicolas Floc'h, Paysages productifs, Invisible, Anse de l'Arène, Cassis 2018 © Nicolas Floc'h
Lucy+Jorge Orta, AMAZONIA EXPEDITION DRAWINGS, 2012 © Lucy+Jorge Orta
© L.WEN/COEUR DE NATURE/SIPA, Réserve naturelle de Montenach, Lorraine, France