STUDENT PRIZE COAL – CULTURE & DIVERSITY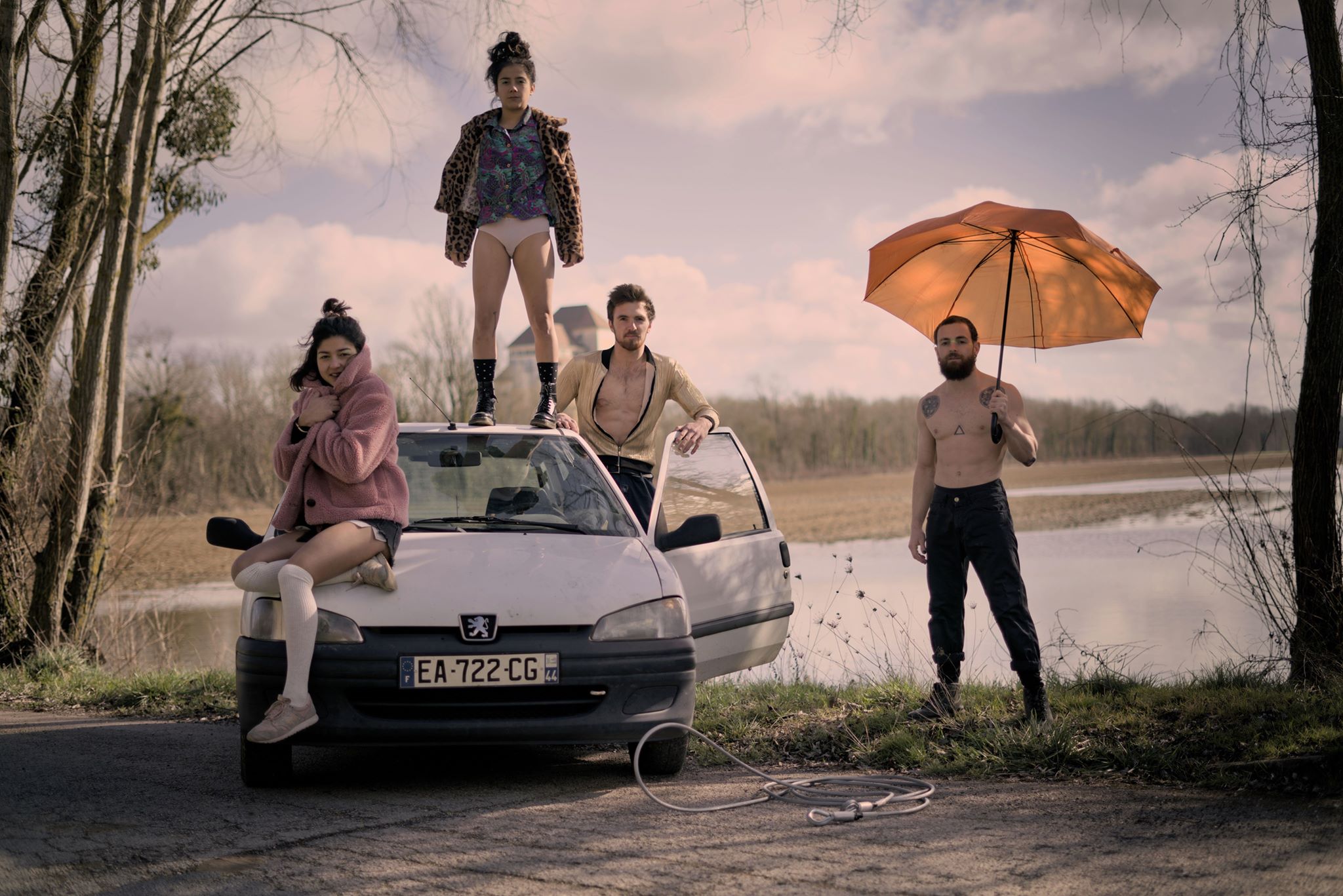 The Culture & Diversity Foundation and COAL are launching an Ecology Prize specifically aimed at students of arts and cultural schools. The purpose of this award is to accompany and support students in the cultural and artistic sector who imagine, experiment and work for a world more respectful of life and ecological balance. The Culture & Diversity Foundation and COAL thus encourages youth participation and valorizes the next generation of artists' response to current ecological issues.
Convinced that its interaction with other disciplines, art encourages exploration and innovation, the Culture & Diversity Foundation and COAL address all students of the cultural and artistic sector: visual artists, filmmakers, musicians, architects, actors, curators, dancers, designers, photographers, circus artists… the creators, visionaries and inventors of tomorrow.
Linking the theme of biodiversity to physical territories, the COAL – Culture & Diversity Student Prize 2020 is associated with the Natural Reserves of France through a residency program.
FIRST EDITION
Testifying to students' sensitivity to ecological issues, the first Open Call of the COAL – Culture & Diversity Student Prize received 63 applications from 30 different arts and cultural schools.
L'ENVERS D'UN MONDE, WINNING PROJECT OF ERWAN TARLET, MARIA JESUS ​​PENJEAN PUIG, MARIN GARNIER AND GIUSEPPE GERMINI, STUDENTS AT THE NATIONAL CENTER FOR CIRCUS ARTS.
"Linking art and nature in the territories of Natural Reserves in mainland France and overseas is a challenge that we are taking up thanks to the student prize which will be hosted this year for 2 months in residence in the Massonne Nature Reserve. The choice of live performance through the creation "Behind a world" resonates for us as an ode to nature, to youth, to renewal. Meeting the eyes of the artist and the manager of the nature reserve to give birth to a spectacle carrying meaning and emotion, it is an adventure that begins that we hope to see grow in the years to come "Charlotte Meunier, President of Natural Reserves of France.
The underside of a world brings into play and in movement, by a circus performance established in the heart of a natural space, the excessiveness and realism of our world, in this interstice between human freedom and that of the Earth. With this show, Circassian art takes hold of the challenges of mass consumption and production, which destroy ecosystems, to overturn the strongest symbols and question it in all its aspects, material, relational, bodily, emotional.
Mixing in turn, acro-dance, taut wire, manipulation of objects, maxillary suspension, this group of five international circus performers shows and transcribes a dizzying and acrobatic endangerment, far from the straight paths of morality. The setting is that of a human zoo, located in a dystopian future but which is never very far from the reality in which we live. By subscribing to a defined natural space, and creating a contrast with it, L'envers d'un un monde invites the public to approach this space from a new angle.
Around this performance, cultural actions to raise awareness of the environment will be offered over several days with the local population. An immersive walk, like a collective expedition, will open the journey bringing spectators to the place of the show. This then becomes the junction of the living: an intergenerational audience, accomplice of a singular artistic form, inscribed in a natural space. The contrast games between fiction and reality, dream and nightmare, laughter and despair, are tools for talking about the world of today, from the circus whose very essence is to be a living art, an art of reality .
The four shortlisted projects for the first edition of the COAL – Culture & Diversity Student Prize are:
Erwan Tarlet, Maria-Jesus Penjean Puig, Marin Garnier, Tia Balacey, Giuseppe Germini (National Center for Circus Arts), L'envers d'un un monde
Maude Bayle (National School of Art and Design in Nancy), Renouée
Alix Lalucaa, Lisa Faure (Reims Higher School of Art and Design), Projet Cairn
Thomas Cany, Clara Hubert (Dramatic art school of the National Theater of Strasbourg), Moi Vivant.e
PRESENTATION OF THE SHORTLISTED STUDENT PROJECTS
How can we rethink and change our lifestyles and relationship with nature without calling into question established codes and conventions? Some artistic proposals seek to implement the reversal of concepts and conventions, others intend to create new codes and new modes of communication.
For Erwan Tarlet, Maria-Jesus Penjean Puig, Marin Garnier, Tia Balacey and Giuseppe Germini from the National Center for Circus Arts, it's about thinking of 'The Underside of a World' and the how life adapts even in damaged natural surroundings. They invert the use of the car, object of production- and consumer-society par excellence, turning it into a cabin inhabited by a human zoo in a performance situated between dream and nightmare,.
Looking to a different kind of production, Maude Bayle, from the National School of Art and Design in Nancy, wishes to change our negative associations to invasive plants. In particular, Knotweed, which proliferates in the Grand Est region, can be used for example in the design of traditional hives, thus transforming its biomass into a material resource.
Reversing a sign is also to create a new one, as conceived in Projet Cairn by Alix Lalucaa and Lisa Faure of the Reims Higher School of Art and Design. They are developing, in collaboration with a local granite plant, new signage for hiking trails, made from granite cairns that integrate into the landscape of the Vosges regional park, to guide hikers while raising their awareness of the biodiversity that surrounds them.
Should we dress up spaces to better inhabit them or reimagine their traditional use? This is the question posed by Thomas Cany and Clara Hubert, from the Drama School of the National Theater in Strasbourg, in their project Moi Vivant.e. Constituting a theatrical laboratory which aims to invest different venues to make new atypical performative spaces, in a shipping container for example or within a nature reserve. Using eco-designed devices mimicking the movements of nature, they hope to change the « Place from which we see », etymological origin of the word « theater », such that it resonates with our direct observation of nature.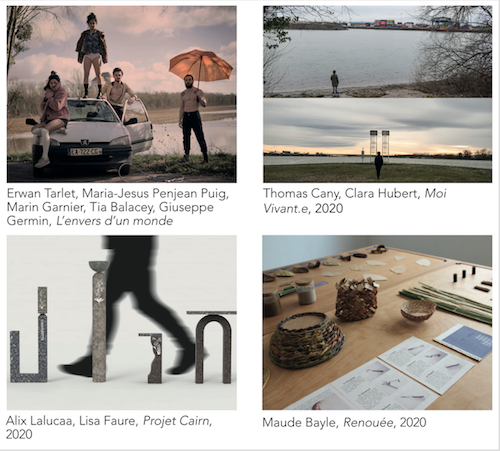 ENDOWMENT

The Culture & Diversity Foundation will grant the winner a two-month residency in one of France's 350 Natural Reserves, accompanied by a production grant of 5,000 euros. The Culture & Diversity Foundation will also cover the accommodation, transport and living costs of the residency.
PARTNERS

The Natural Reserves of France Association (RNF) is a national network of more than 700 nature protection professionals working daily across almost 350 natural reserves. Their actions are centered around three missions: knowledge of the natural biological and geological heritage, its management and protection, raising citizen awareness of these natural spaces. As the ambassador of the natural reserves, RNF acts as the voice of Nature, calling for the active mobilization of all the actors in society, especially in the field of culture.
PRIZE HOLDERS

The COAL – Culture & Diversity Student Prize is sponsored by the Culture & Diversity Foundation and the COAL association.
The Culture & Diversity Foundation, a Fimalac corporate foundation created by Marc Ladreit de Lacharrière, aims to promote access to arts and culture for young people from modest backgrounds. Since its founding in 2006, it has been designing and carrying out long term programs directly with its cultural, educational and social partners. To date, over 35,000 young people have benefited from its actions.
The COAL association, created in 2008 by professionals in contemporary art, sustainable development and research, mobilizes artists and other key players in the art world around social and environmental issues, supports the essential role played by creativity and culture in raising awareness and implementing tangible solutions. Through the COAL Prize, the COAL – Culture & Diversity Student Prize, international cooperation actions, over fifty contemporary art exhibitions and cultural events, COAL is the leading French actor in the expanding crossover between art and ecology
CONTACT

Marine Tholliez
Fondation Culture & Diversité
mtholliez@fmlcd.org – 01 47 53 61 93
Image credit: L'envers d'un monde, ERWAN TARLET, MARIA JESUS ​​PENJEAN PUIG, MARIN GARNIER AND GIUSEPPE GERMINI