« Le Jardin, refuge pour la biodiversité » : Accueillir et connaître la nature en ville
"Garden, a home for biodiversity" : To welcome and to know about nature within cities
7 June 2020 à 10:00
-
13:00
Balades et ateliers au Parc Foresta
Walks and workshops at the Foresta Park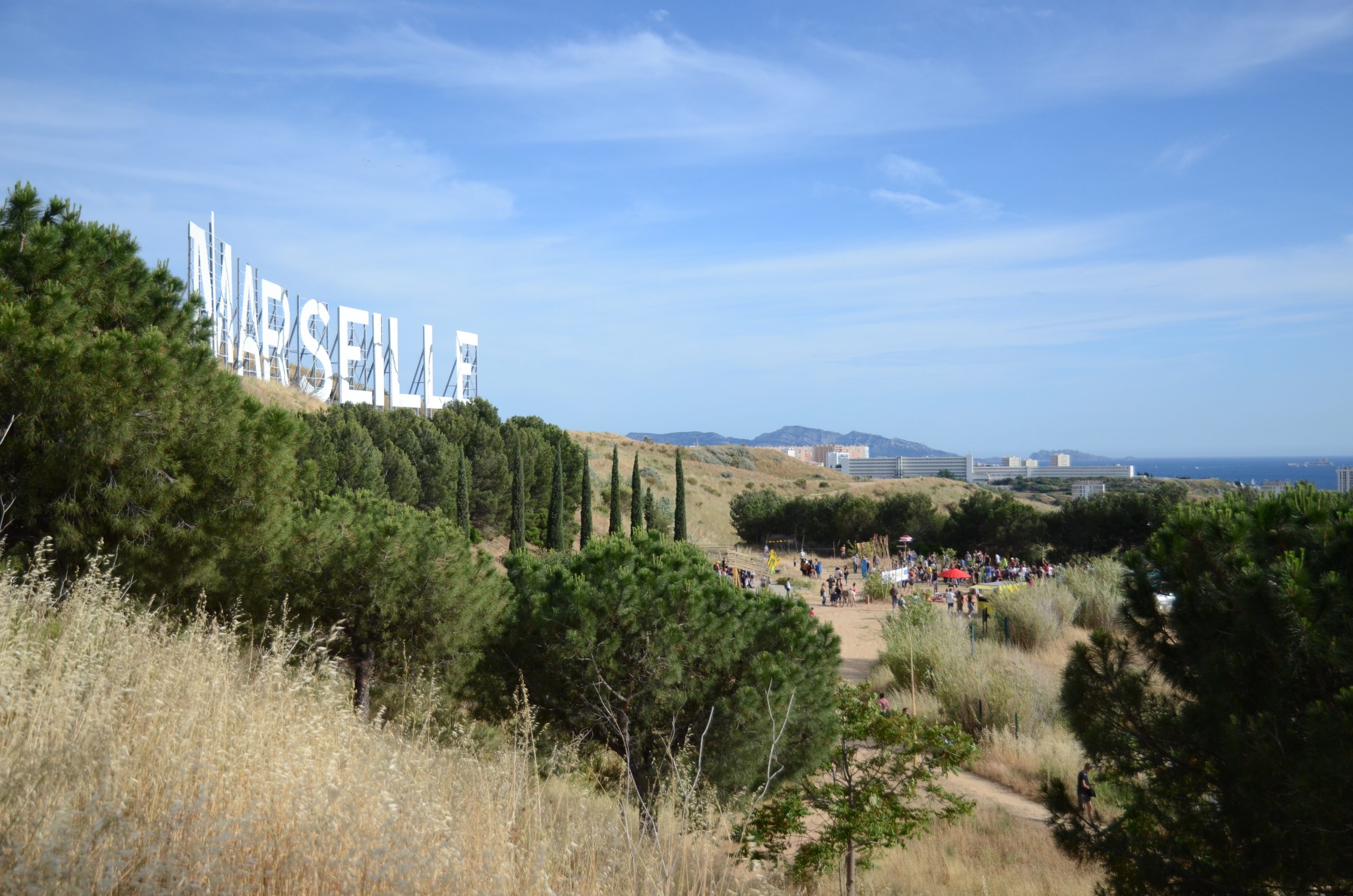 En raison du contexte actuel, l'événement "Le Jardin, refuge pour la biodiversité" au Parc Foresta est en cours de reprogrammation. Cependant, le Parc Foresta a ré-ouvert ses portes et est de nouveau accessible, dans le respect des mesures sanitaires en vigueur. 
Le Parc Foresta c'est 20 hectares de collines qui sont les remblais de la construction du centre commercial Grand Littoral, au coeur des quartiers Nord à Marseille. Bénéficiant d'une carte blanche de la part du propriétaire du terrain (la société Résiliance), Yes We Camp est parti à la rencontre des riverains, et accompagné par des acteurs locaux formidables comme Hôtel du Nord ou le collectif Safi, ils sont en train d'imaginer collectivement comment transformer ces espaces vacants en un "parc métropolitain", un espace où l'on puisse bien sûr déambuler librement, mais aussi apprendre, rencontrer et exprimer ses talents. La méthode est itérative : on avance par une succession d'échanges, d'ateliers sur site, balades exploratoires, événements festifs… et en parallèle, on dessine les plans de construction d'une ferme, d'un hameau productif et d'installations ludiques sur la colline.
Le 7 juin 2020, un atelier et une balade sont organisés de 10h à 13h pour découvrir la biodiversité du parc Foresta et croiser les disciplines : travail sur les plantes tinctoriales, ateliers cuisines, fabrication d'un herbier…
Images : © Yes We Camp
From March 8 to June 7, 2020, 6 workshops and walks on Sundays from 10 a.m. to 1 p.m. to discover the biodiversity of Foresta Park and cross disciplines: work on dye plants, cooking workshops, making a herbarium ...