Courants verts
Green currents
15 September 2020
-
31 January 2021
Créer pour l'environnement
Creating for the environment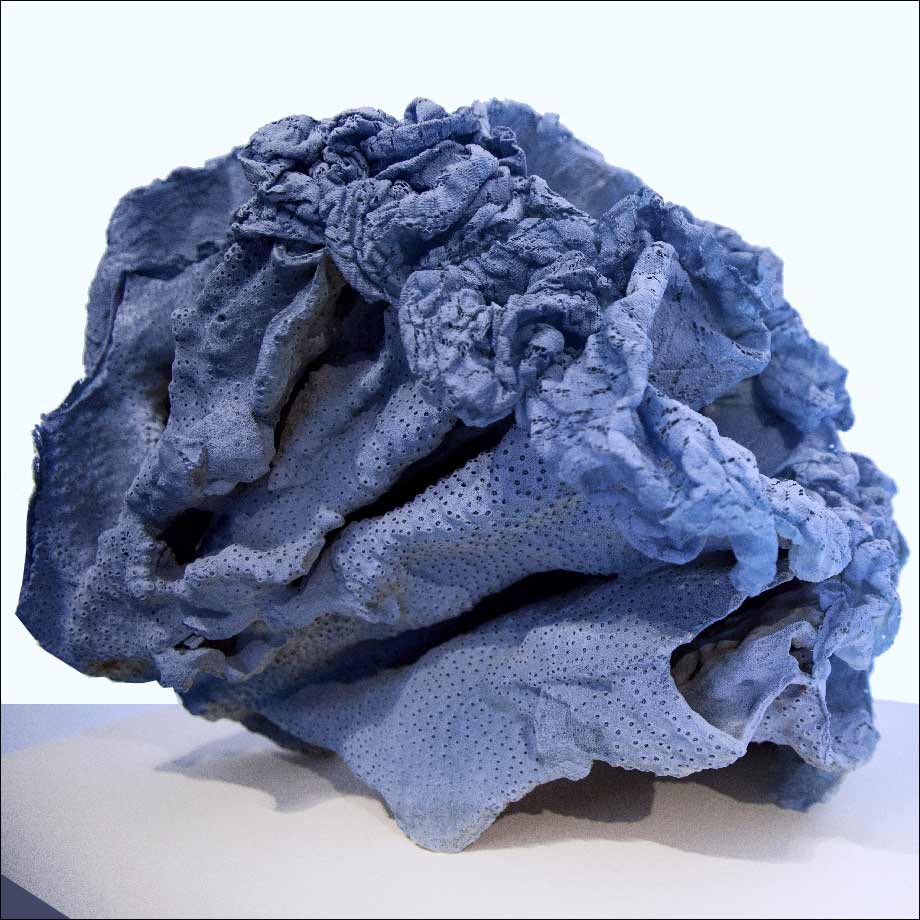 La Fondation groupe EDF présente l'exposition Courants verts, Créer pour l'environnement.
Pour la première fois en France, une exposition d'envergure qui réunit des artistes internationaux engagés dans le combat écologique. Joseph Beuys, Barbara et Michael Leisgen, Lucy et Jorge Orta, Sarah Trouche, Nicole Dextras, Jéremy Gobé, Nathan Grimes… tous sont résolument engagés à travers leurs installations, photographies, vidéos ou dessins à affronter les défis que pose l'Anthropocène : ce moment où les activités humaines perturbent en profondeur les processus naturels, impose à l'humanité de nouveaux comportements, un rapport à l'environnement, une culture et des mentalités à refondre.
Sans pessimisme, Courants verts, Créer pour l'environnement souligne avec les œuvres présentées le processus d'adaptation que traverse aujourd'hui l'humanité. L'exposition rappelle que l'art joue son rôle dans cette mutation essentielle caractéristique de l'actuelle transition climatique en agissant sur les imaginaires et en proposant de nouveaux récits.
Avertir, Agir et Rêver sont les trois axes qui composent le parcours de l'exposition sous le regard de son commissaire, Paul Ardenne, historien de l'art et auteur de l'ouvrage Un Art écologique. Création plasticienne et anthropocène (Le Bord de l'Eau, 2018 ; sec. Édition augmentée, 2019). Déployée sur les 400 m² de l'Espace Fondation EDF, l'exposition est accompagnée d'un large volet pédagogique invitant les visiteurs à poursuivre la réflexion engagée à travers des masterclasses, des conférences et des ateliers.
Image à la une : © Thomas Granovsky : Jérémy Gobé, CORAIL ARTEFACT-SCULPTURE 6, 2019. Squelette de coraux, dentelle en coton, enduit durcissant écologique, peinture à l'eau sans solvant.
Image 1 : © Sarah Trouche, Aral revival, Kazakhstan, 2013
Image 2 : © Nicole Dextras, Épousailles Nature
Image 3 : © Janet Biggs, Fade to White, 2010
Image 4 : © Khvay Samnang, Rubber Man, 2014
The EDF Group Foundation presents the Green Currents, Creating for the Environment exhibition.

For the first time in France, a major exhibition that brings together international artists involved in the ecological fight. Joseph Beuys, Barbara and Michael Leisgen, Lucy and Jorge Orta, Sarah Trouche, Nicole Dextras, Jéremy Gobé, Nathan Grimes ... all are resolutely engaged through their installations, photographs, videos or drawings to face the challenges posed by the Anthropocene : this moment when human activities deeply disrupt natural processes, imposes on humanity new behaviors, a relationship with the environment, a culture and mentalities to be overhauled.

Without pessimism, Green currents, Creating for the environment highlights with the works presented the process of adaptation that humanity is going through today. The exhibition recalls that art plays its role in this essential mutation characteristic of the current climate transition by acting on the imaginations and by proposing new stories.

Warn, Act and Dream are the three axes that make up the exhibition's route under the gaze of its curator, Paul Ardenne, art historian and author of the book Un Art ecological. Plastic and anthropocene creation (Le Bord de l'Eau, 2018; sec. Augmented edition, 2019). Deployed on the 400 m² of the EDF Foundation Space, the exhibition is accompanied by a broad educational component inviting visitors to continue the reflection initiated through masterclasses, conferences and workshops.
MOTS-CLÉS
environnement art contemporain anthropocène transition climatique
Related Events