Pamparigouste, une expédition métropolitaine
Pamparigouste, a metropolitan expedition
11 July 2020
-
12 July 2020
|
Recurring Event
(See all)
One event on 3 September 2020 at 00:00
One event on 19 September 2020 at 00:00
One event on 20 September 2020 at 00:00
Une exploration poétique et scientifique autour de la petite mer de Berre
A poetic and scientific exploration around the little Berre Sea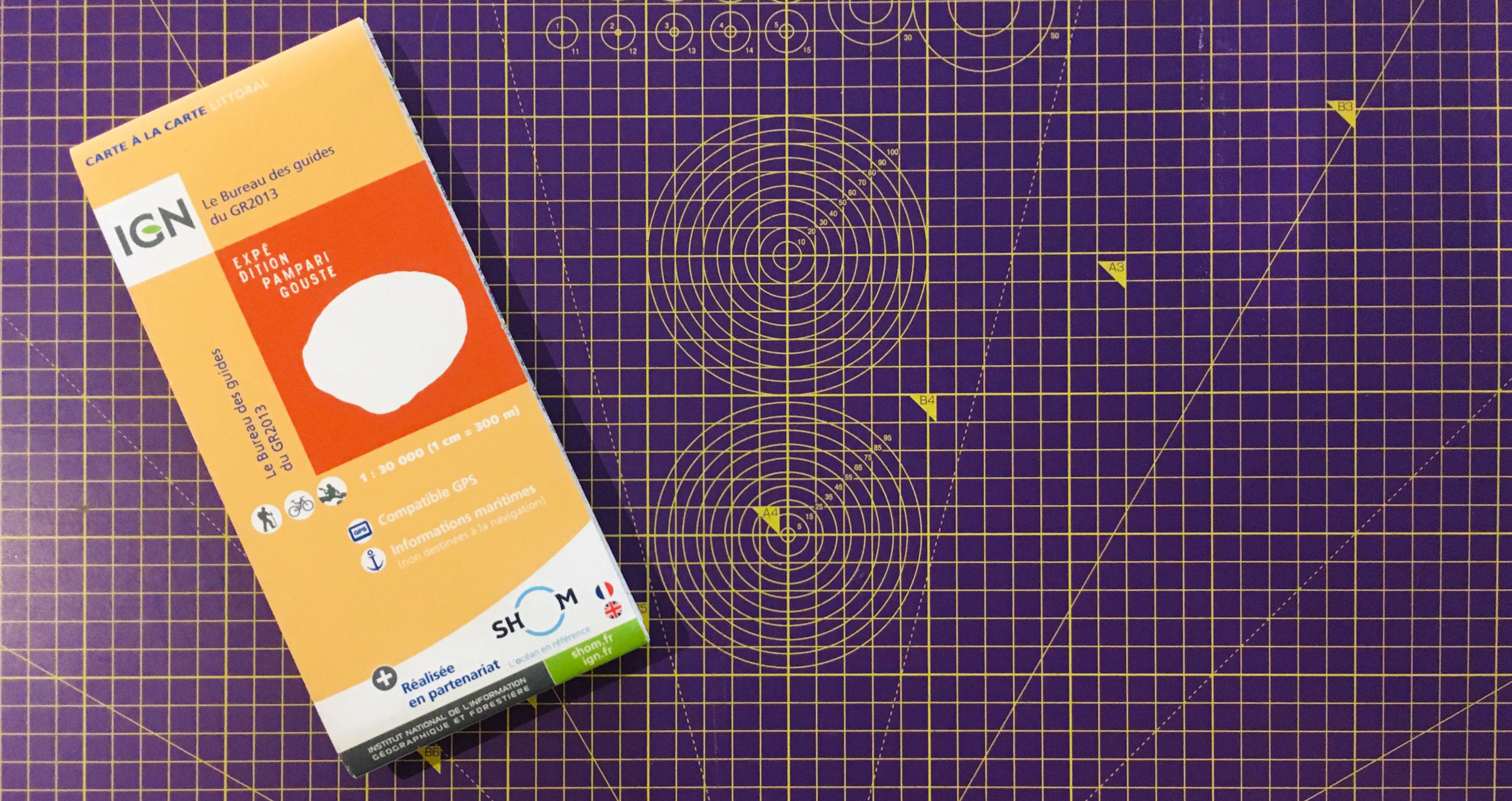 C'est après avoir découvert dans une récente édition de l'Atlas routier Michelin que l'étang de Berre ne figurait pas sur la carte, que le Bureau des guides du GR2013 propose à des artistes et à des scientifiques d'embarquer ensemble pour un voyage d'exploration à la recherche de cette petite mer intérieure. Sensibles à la complexité des paysages et des récits rencontrés, ils décident de voir dans ce lapsus cartographique l'invitation à inventer une aventure pour trouver d'autres guides et raconter d'autres histoires de notre territoire.
Ils nomment alors cette expédition de proximité Pamparigouste, en hommage à une vieille légende provençale racontant la quête d'une île inatteignable.
Pamparigouste, une expédition métropolitaine est soutenue par le FNADT, la Région Sud, Nature 4 City life, le Département des Bouches-du-Rhône, Les Parallèles du Sud de Manifesta 13, la Fondation de France, les communes de Marseille, Martigues, Miramas, Saint-Chamas, Vitrolles et Berre-l'Étang, le festival Train Bleu et le festival de Martigues. En coproduction avec le GMEM et en partenariat avec Opéra Mundi, Radio Grenouille, les étudiants de l'Ecole d'architecture de Marseille et les associations ESSV, les compagnons de la Manille, la LPO et l'Étang Maintenant.
Après plusieurs temps d'explorations, composant peu à peu les épisodes d'une histoire en train de s'écrire, l'expédition débarque en 2020 sur les rives de l'étang de Berre pour 5 rendez-vous publics et une exposition entremêlant récits et expériences, rencontres et explorations…
Agenda des différentes expéditions prévues :
Les 11 et 12 juillet à Martigues
Le 3 septembre à Istres
Les 19 et 20 septembre à Saint Chamas
Une exposition aura également lieu à Marseille durant l'été.
© Graphisme et illustrations : Formes vives
t is after having discovered in a recent edition of the Michelin Road Atlas that the Etang de Berre was not on the map, that the Bureau des guides du GR2013 offers artists and scientists to embark together for a exploration trip in search of this small inland sea. Sensitive to the complexity of the landscapes and stories encountered, they decide to see in this cartographic slip the invitation to invent an adventure to find other guides and tell other stories of our territory.

They then named this proximity expedition Pamparigouste, in tribute to an old Provençal legend telling the quest for an unattainable island.

Pamparigouste, a metropolitan expedition is supported by the FNADT, the South Region, Nature 4 City life, the Department of Bouches-du-Rhône, Les Parallèles du Sud de Manifesta 13, the Fondation de France, the municipalities of Marseille, Martigues, Miramas , Saint-Chamas, Vitrolles and Berre-l'Étang, the Train Bleu festival and the Martigues festival. In co-production with GMEM and in partnership with Opéra Mundi, Radio Grenouille, students from the Marseille School of Architecture and ESSV associations, the Manila companions, the LPO and the Etang Nou.

After several times of exploration, gradually composing the episodes of a story being written, the expedition arrives in 2020 on the banks of the Etang de Berre for 5 public meetings and an exhibition intermingling stories and experiences, meetings and explorations…

Calendar of the different planned expeditions:

May 17 in Vitrolles
June 14 in Berre
July 11 and 12 in Martigues
September 3 in Istres
September 19 and 20 in Saint Chamas


An exhibition will also take place in Marseille during the summer.