Collines en Ville – Fête de Colline
Hills in the City - Hill Festival
10 October 2020 à 11:30
-
17:00
|
Recurring Event
(See all)
Samedi 24 octobre 10h-17h
Un projet pour relier les habitants de Marseille au milieu naturel des collines
A project to connect the inhabitants of Marseille to the natural environment of the hills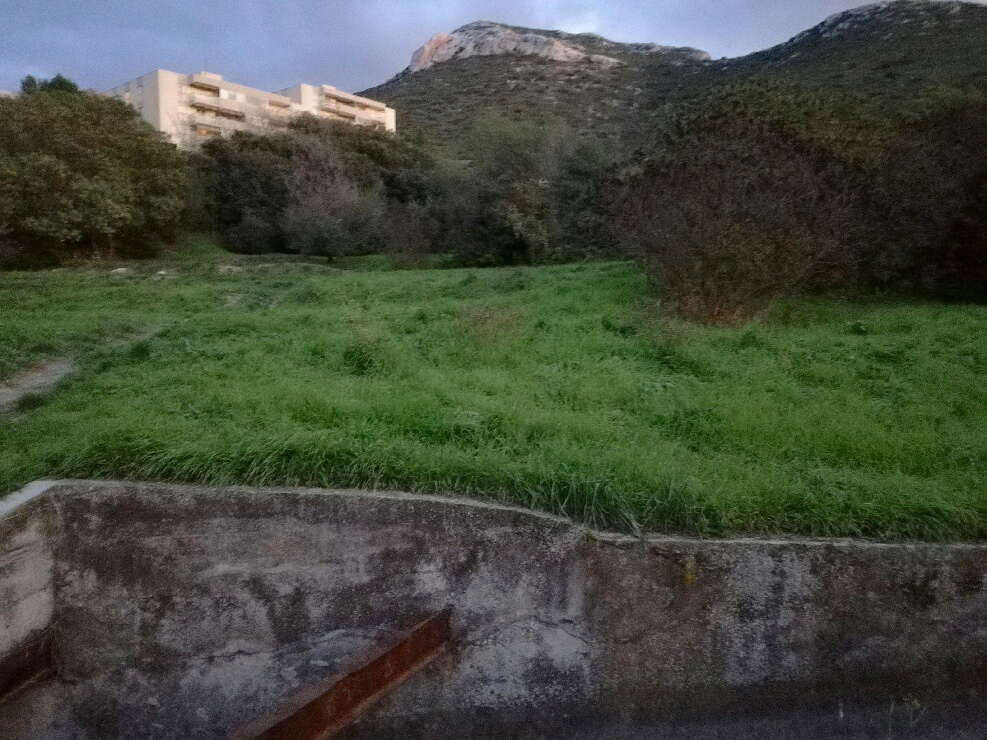 Collines en Ville est un projet pour relier les habitants de Marseille à ces milieux naturels proches que constituent les collines : faire découvrir leur biodiversité, leur richesse patrimoniale (histoire, paysages, pratiques agricoles, loisirs).
Depuis les collines, par les sentiers de randonnée, traits d'union entre la cité phocéenne et les territoires voisins, on rejoint les terres provençales, vers l'Est et le Nord et plus loin, les Alpes et l'Italie… Les collines du Sud ouvrent vers le littoral et l'autre rive de la Méditerranée, tandis qu'à l'Ouest, les Îles du Frioul relient Marseille à la pleine mer…
A l'occasion de Manifesta13, Rives & Cultures et ses partenaires souhaitent organiser une série de manifestations en 2020 qui se poursuivront en 2021. Des actions citoyennes et participatives (marches, plantations, chantiers, repas partagés) emmèneront habitants et participants à la découverte de ces milieux tandis que la création de 4 sculptures-signal permettra d'évoquer des problématiques propres au territoire, tout en pérennisant la mise en valeur et la fréquentation de ces collines péri-urbaines. Mises en place dans le cadre de chantiers participatifs associant des jeunes de Marseille, d'Europe et de Méditerranée, ces sculptures seront inaugurées à l'automne.
Le samedi 10 octobre, aura lieu la Fête de Colline au point Est : 
11h30 : inauguration de la sculpture Est, installation plastique d'Olivier Nattes.
12h30 : repas festif
15h : marche à l'Est avec les habitants
Est, En Lisières, réinvestir des terres agricoles
L'association Cultures Permanentes est en train d'obtenir la concession des parcelles 9 et 154 de la Ville de Marseille, gérées par le Parc des Calanques et l'Office National des Forêts pour y développer un projet de permaculture. Le Signal de l'Est privilégiera une hybridation minéral-végétal, indiquant la vocation du site ainsi que les spécificités des territoires situés dans le prolongement du GR2013 en direction d'Aubagne (production agricole dans la Vallée de l'Huveaune), de la Provence et de la Côte d'Azur.
Le samedi 24 octobre aura lieu la Fête de Colline au point Nord
11h30 : inauguration de la sculpture Est, installation minérale de Roland Bellier
12h30 : repas festif
15h : marche au Nord avec les habitants
Nord : Hauts de Marseille, eaux des collines
Une Terre Culturelle, association basée à Sainte-Marthe, fédèrera différentes structures du secteur en mobilisant ses jeunes volontaires internationaux sur le projet, et en liaison avec le Bureau des Guides et le collectif SAFI. Le Signal Nord associera le minéral et l'eau, pour évoquer les ressources en eau du Massif de l'Etoile : Canal de Marseille et Canal de Provence (eau des Alpes), réservoir du Vallon Dol, Galerie de la Mer…
Les repas partagés
Ces moments festifs et conviviaux, intervenant à l'automne 2020, seront articulés avec les pique-niques marseillais du projet Confluences/7×70 The Meal proposé par l'association Art(s) Compris, avec les artistes Lucy et Jorge Orta. Les denrées alimentaires seront le plus possible issues des partenaires exploitants et fournisseurs locaux.
Image à la une : © Collines en Ville – vue depuis le Canal 
Hills in town, a project aimed at restoring the link between people of Marseille and natural environment from immediate surroundings to the city's four cardinal points.

In a town with a high urban fragmentation, Rives & Cultures and its partners want to promote edge areas between Marseille and surrounding hills through artistic expression and mediation.

The aim is to share this natural heritage and its biodiversity, to show viewpoints over the hills to the different city's neighborhoods and to promote the "well living together", especially with young people.

Four sculptures-signal, imagined and created by visual artists named Olivier Nattes and Roland Bellier, will symbolize challenges Marseille and neighboring territories are facing such as urban agriculture eastwards, French Alps water resource to the north, fight against Mediterranean pollution westwards, biodiversity conservation to the south...

Citizens' actions and mediation will convey these issues: education to permaculture and planting (with « Cultures Permanentes »), shared meals associated with the project "7X70 The Meal/Confluences" (with "Art(s) Compris"), young international volunteers' work camps (with "Une Terre Culturelle").

Thematic and inter-neighborhood walks will materialize different links which are inside the town or which unit Marseille with surrounding territories : Provence, the French Alps, Mediterranean.